For this collection, Erdem imagined the wardrobe of a female character who combines the glamour of society with a more grounded, connected life. Within a range of 1950s silhouettes we find utilitarian fabrics and cuts with surprising moments of couture volume and craftsmanship. Bold florals appear starkly embroidered on cashmere coats and as foreground or background prints on various gowns and skirts.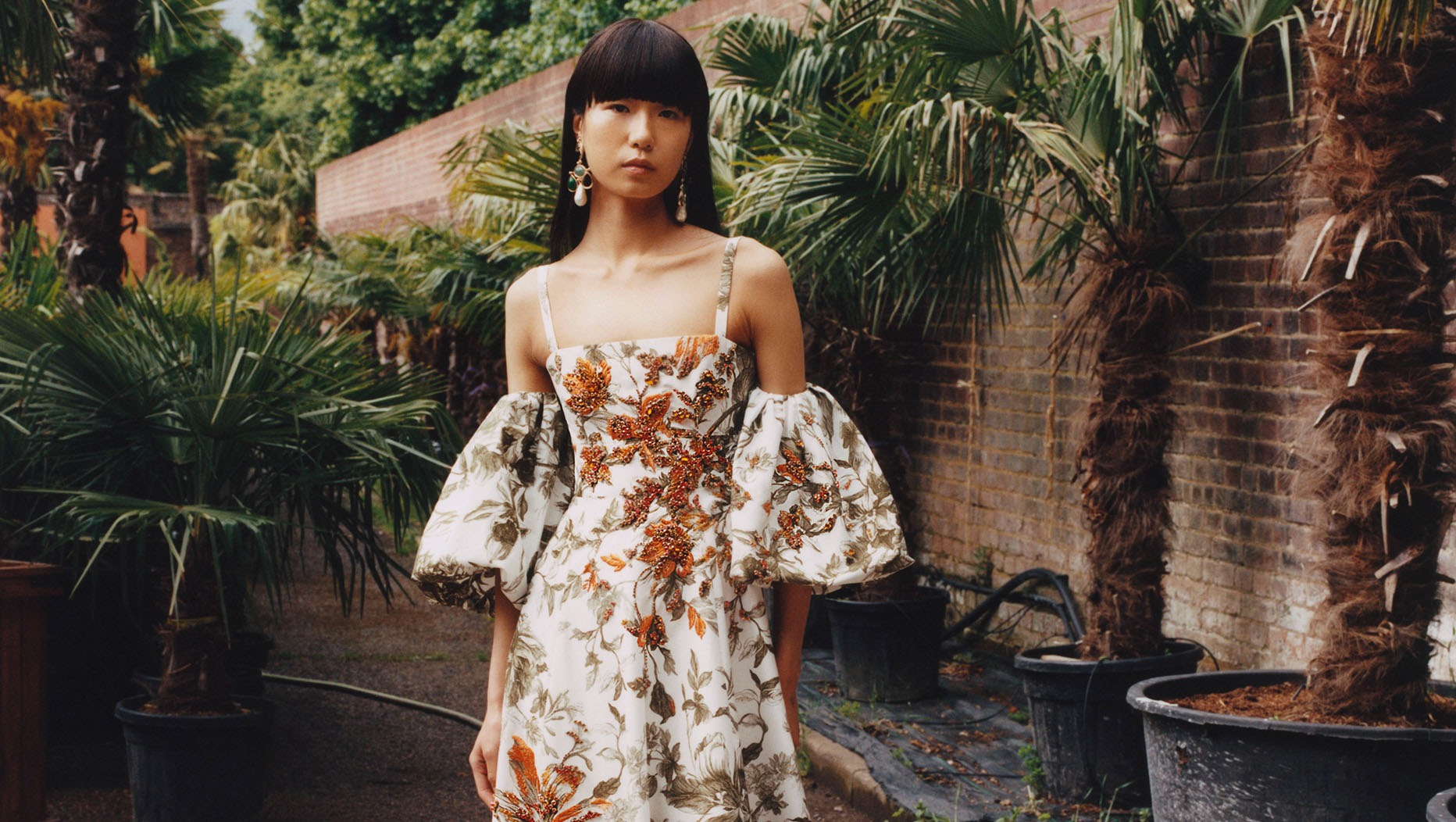 Floral Motifs and Crystal Embellishments
Garments in linen, tweed and cotton are elevated with hand-embroidered floral motifs and crystal embellishments. A precious chartreuse gown is worn with a linen trench coat and a button-down shirt and pencil skirt is adorned with an oversized silk bow. The etched and embroidered motifs contrast sharply with a saturated colour palette of oranges, pinks and a range of vivid greens, Colour is used to subtle and dramatic effect simultaneously.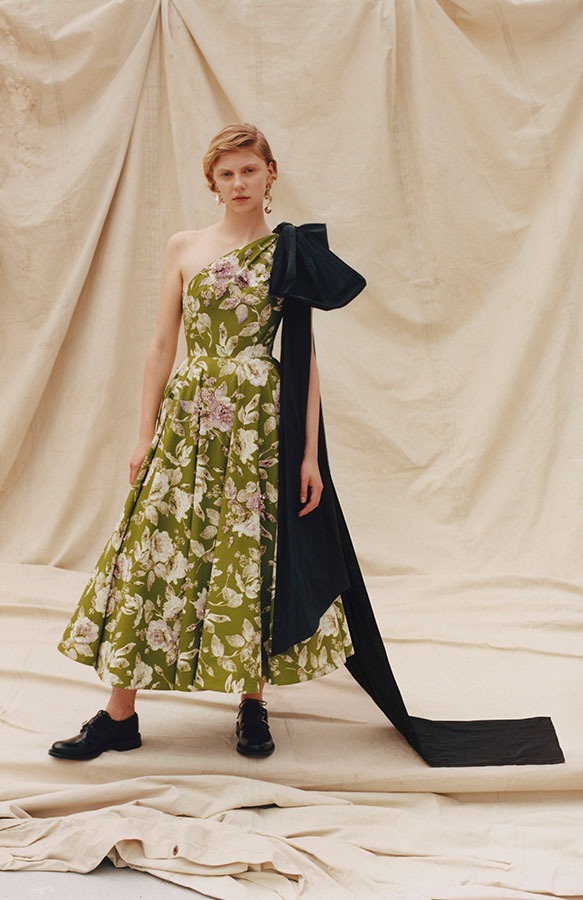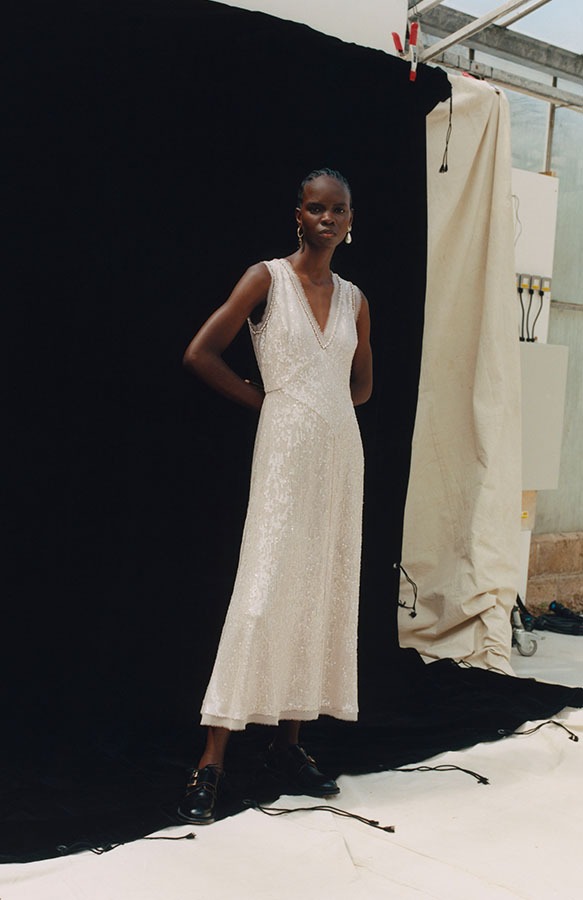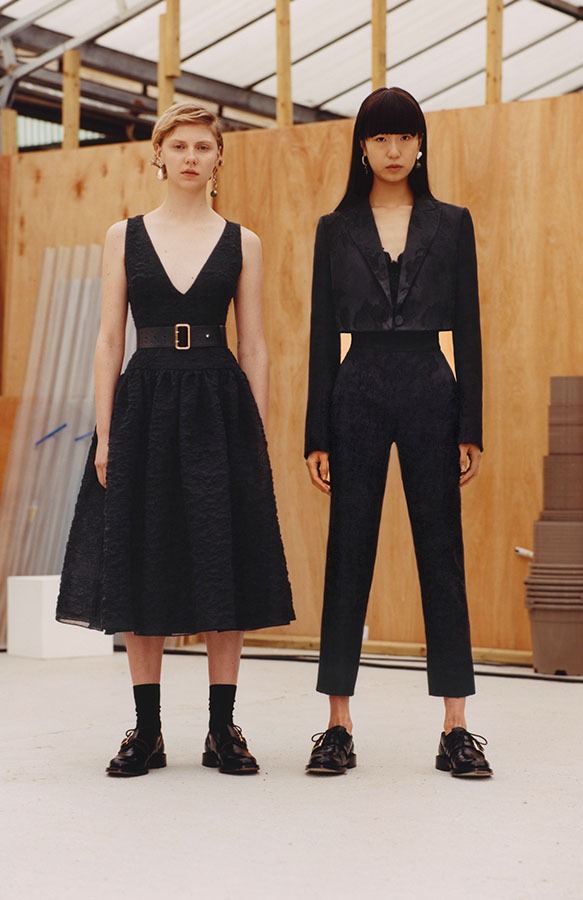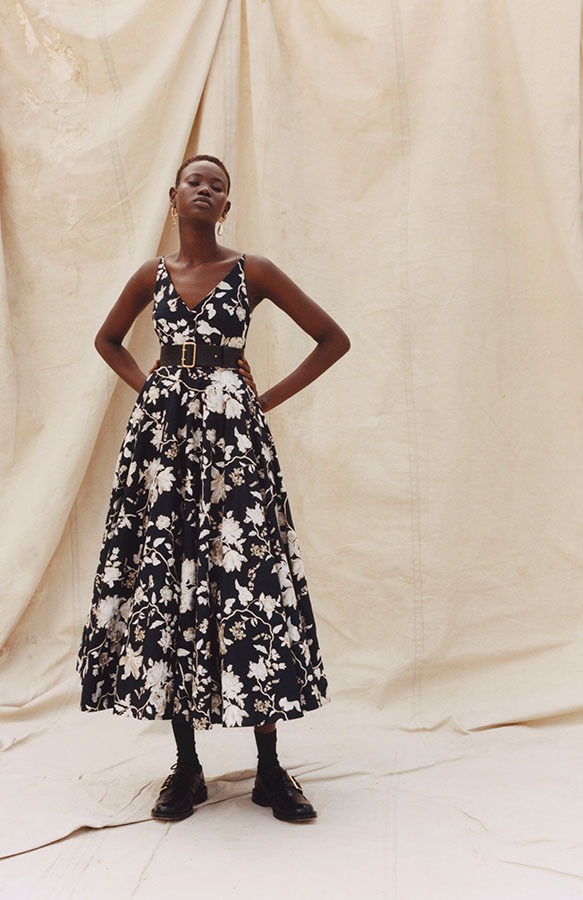 EXPLORE THE COLLECTION
Regular price

£895.00 GBP

Regular price

Sale price

£895.00 GBP

Unit price

per

Regular price

£2,595.00 GBP

Regular price

Sale price

£2,595.00 GBP

Unit price

per

Regular price

£1,295.00 GBP

Regular price

Sale price

£1,295.00 GBP

Unit price

per

Regular price

£2,395.00 GBP

Regular price

Sale price

£2,395.00 GBP

Unit price

per

Regular price

£1,195.00 GBP

Regular price

Sale price

£1,195.00 GBP

Unit price

per

Regular price

£745.00 GBP

Regular price

Sale price

£745.00 GBP

Unit price

per

Regular price

£695.00 GBP

Regular price

Sale price

£695.00 GBP

Unit price

per

Regular price

£735.00 GBP

Regular price

Sale price

£735.00 GBP

Unit price

per

Regular price

£1,095.00 GBP

Regular price

Sale price

£1,095.00 GBP

Unit price

per

Regular price

£275.00 GBP

Regular price

Sale price

£275.00 GBP

Unit price

per

Regular price

£825.00 GBP

Regular price

Sale price

£825.00 GBP

Unit price

per

Regular price

£1,095.00 GBP

Regular price

Sale price

£1,095.00 GBP

Unit price

per

Regular price

£1,495.00 GBP

Regular price

Sale price

£1,495.00 GBP

Unit price

per

Regular price

£2,095.00 GBP

Regular price

Sale price

£2,095.00 GBP

Unit price

per

Regular price

£295.00 GBP

Regular price

Sale price

£295.00 GBP

Unit price

per

Regular price

£695.00 GBP

Regular price

Sale price

£695.00 GBP

Unit price

per

Regular price

£1,245.00 GBP

Regular price

Sale price

£1,245.00 GBP

Unit price

per

Regular price

£165.00 GBP

Regular price

Sale price

£165.00 GBP

Unit price

per

Regular price

£945.00 GBP

Regular price

Sale price

£945.00 GBP

Unit price

per

Regular price

£995.00 GBP

Regular price

Sale price

£995.00 GBP

Unit price

per

Regular price

£895.00 GBP

Regular price

Sale price

£895.00 GBP

Unit price

per

Regular price

£655.00 GBP

Regular price

Sale price

£655.00 GBP

Unit price

per

Regular price

£255.00 GBP

Regular price

Sale price

£255.00 GBP

Unit price

per

Regular price

£1,175.00 GBP

Regular price

Sale price

£1,175.00 GBP

Unit price

per

Regular price

£1,595.00 GBP

Regular price

Sale price

£1,595.00 GBP

Unit price

per

Regular price

£545.00 GBP

Regular price

Sale price

£545.00 GBP

Unit price

per

Regular price

£275.00 GBP

Regular price

Sale price

£275.00 GBP

Unit price

per

Regular price

£1,245.00 GBP

Regular price

Sale price

£1,245.00 GBP

Unit price

per

Regular price

£1,495.00 GBP

Regular price

Sale price

£1,495.00 GBP

Unit price

per

Regular price

£795.00 GBP

Regular price

Sale price

£795.00 GBP

Unit price

per

Regular price

£1,395.00 GBP

Regular price

Sale price

£1,395.00 GBP

Unit price

per

Regular price

£255.00 GBP

Regular price

Sale price

£255.00 GBP

Unit price

per

Regular price

£2,195.00 GBP

Regular price

Sale price

£2,195.00 GBP

Unit price

per

Regular price

£735.00 GBP

Regular price

Sale price

£735.00 GBP

Unit price

per

Regular price

£695.00 GBP

Regular price

Sale price

£695.00 GBP

Unit price

per

Regular price

£295.00 GBP

Regular price

Sale price

£295.00 GBP

Unit price

per

Regular price

£995.00 GBP

Regular price

Sale price

£995.00 GBP

Unit price

per

Regular price

£290.00 GBP

Regular price

Sale price

£290.00 GBP

Unit price

per

Regular price

£655.00 GBP

Regular price

Sale price

£655.00 GBP

Unit price

per
---
Share This Article