For Fall menswear, Erdem has looked at the work of two 20th century female photographers: Madame d'Ora and Madame Yevonde. Madame d'Ora was Dora Kallmus, a Viennese, self-taught portrait photographer, who counted Picasso and Josephine Baker as subjects and friends. Madame Yevonde was Yevonde Middleton, a London-based portraitist and still-life photographer who pioneered the use of colour in photography. Both characters led extraordinary lives with several different chapters, but we are concerned here with the pre-war period in the 1930s.
Suits & Shirts
In places there are direct references to pieces in d'Ora's portraits: wide, peaked lapel suits and bouclé overcoats, shirts with polka dot motifs and oversized stripes. Saturated block colours take their cue from Yevonde's photography: murky yellows and mustards, vivid peacock blue and neon russets and browns are interspersed with monochrome geranium leaf motifs, reminiscent of early botanical photogram techniques. They bring a graphic and whimsical edge to embroidered cotton drill suits, cotton canvas trousers and matching cotton poplin shirts and trousers.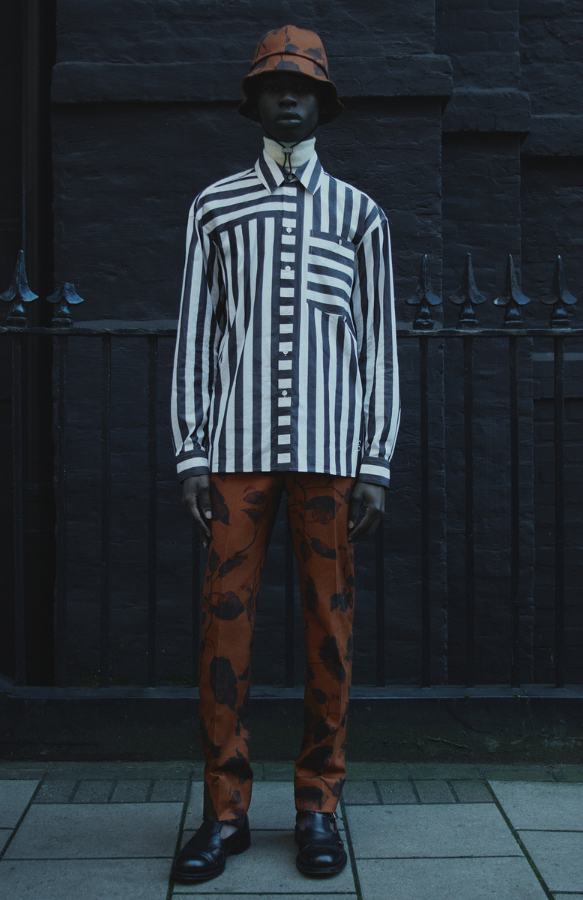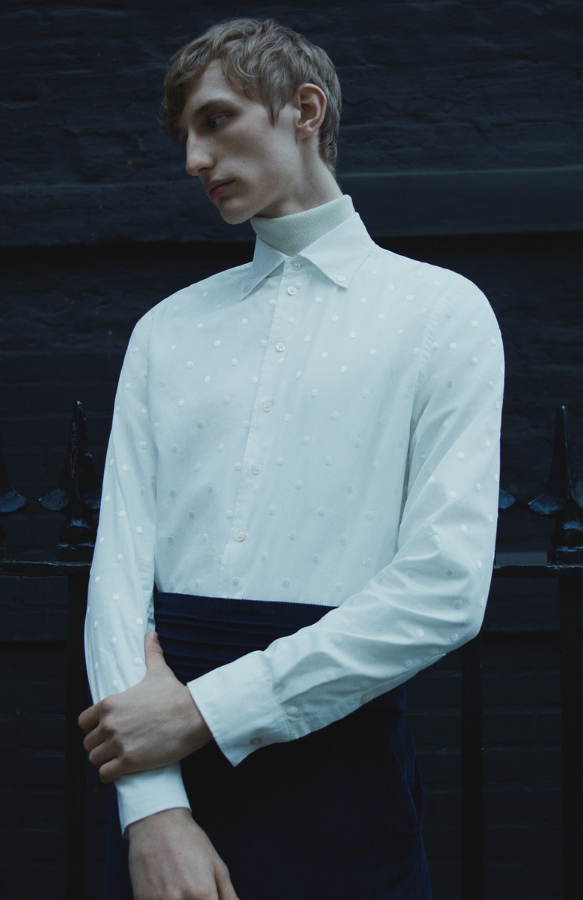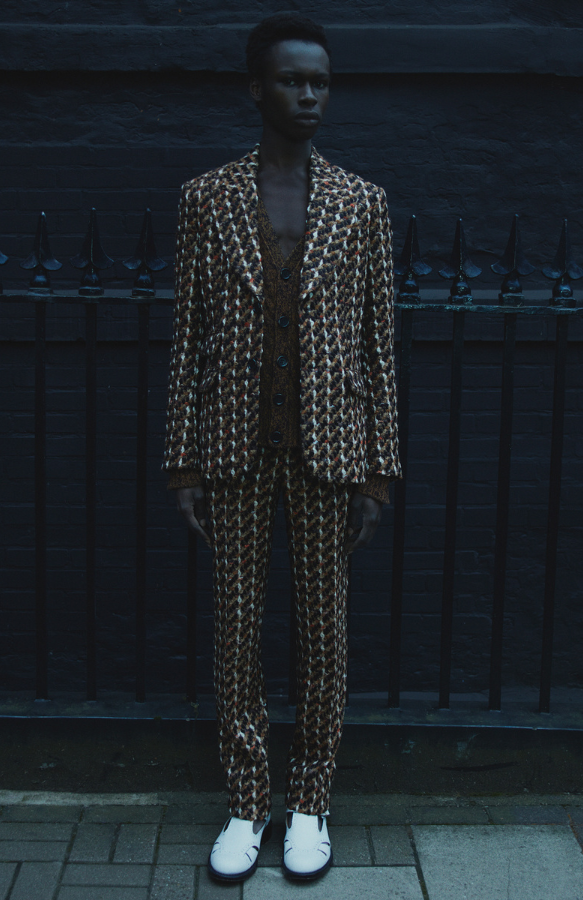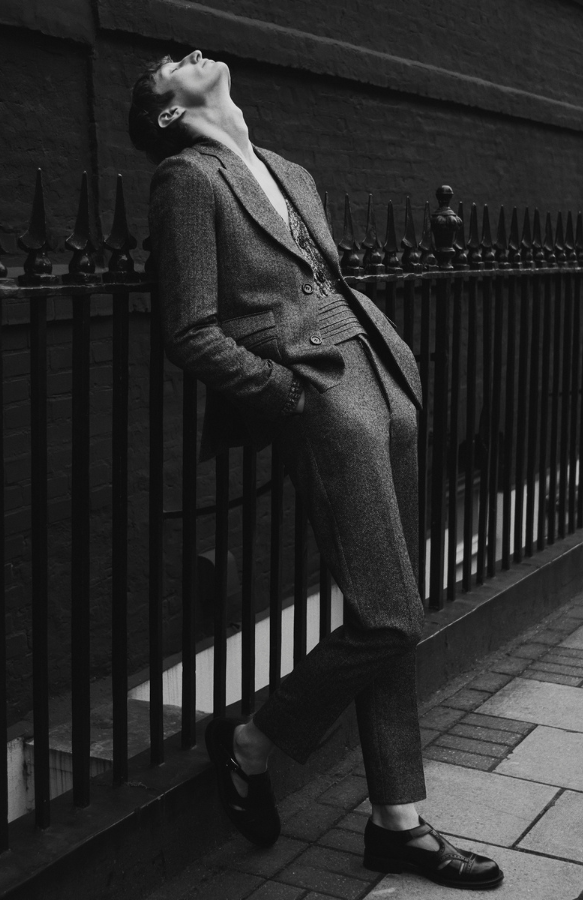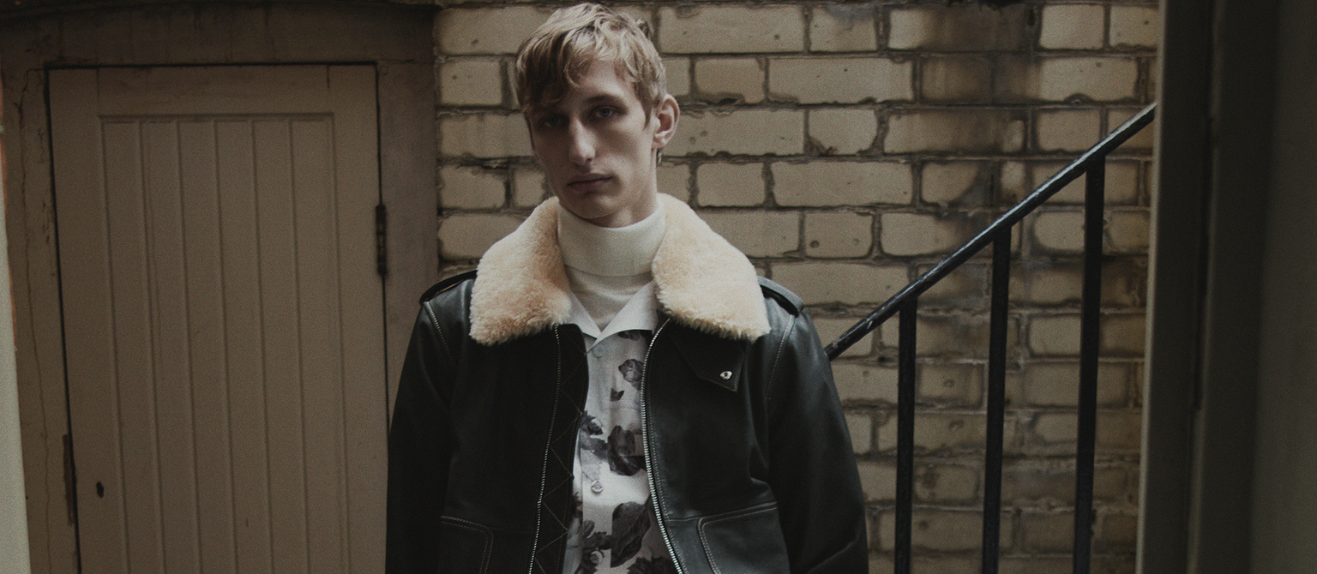 Archetypal Pieces
He is a curiously timeless character – an individual passing through the studio and lens of both women. The collection comprises a series of carefully honed archetypal pieces, worn in different combinations for different effect. Suits, overcoats, knitwear, shirts, over-shirts, trousers, jeans are variously manifest in different textiles and finishes, and alternatively paired together in expected and unexpected ways to express his whim and character.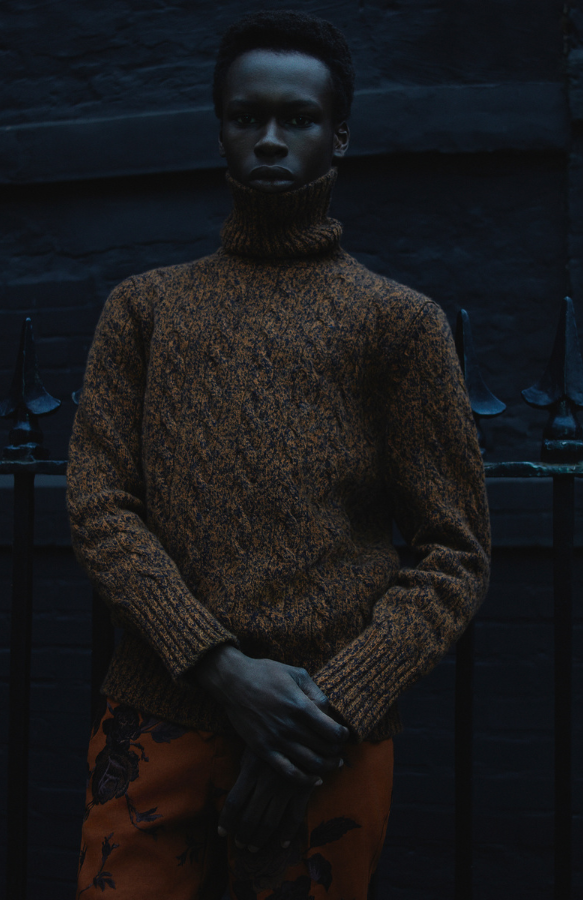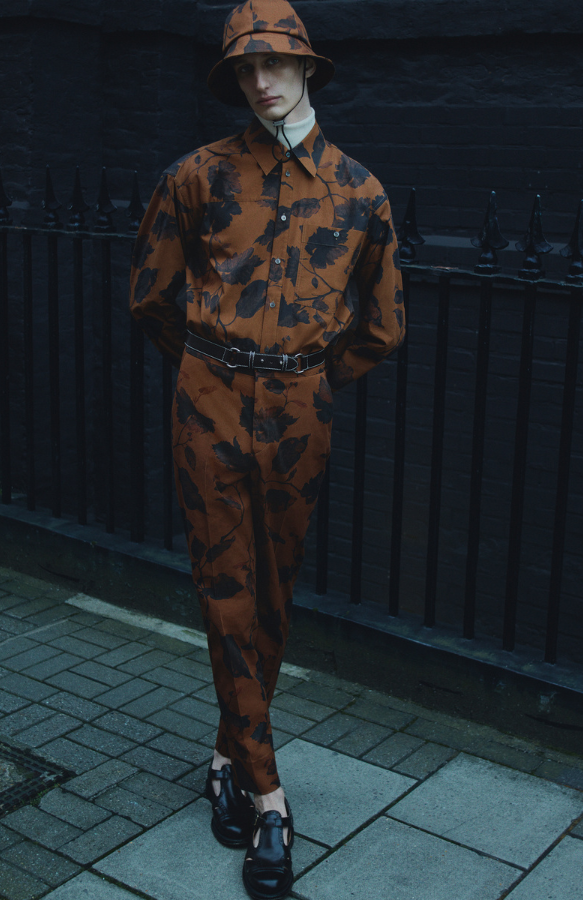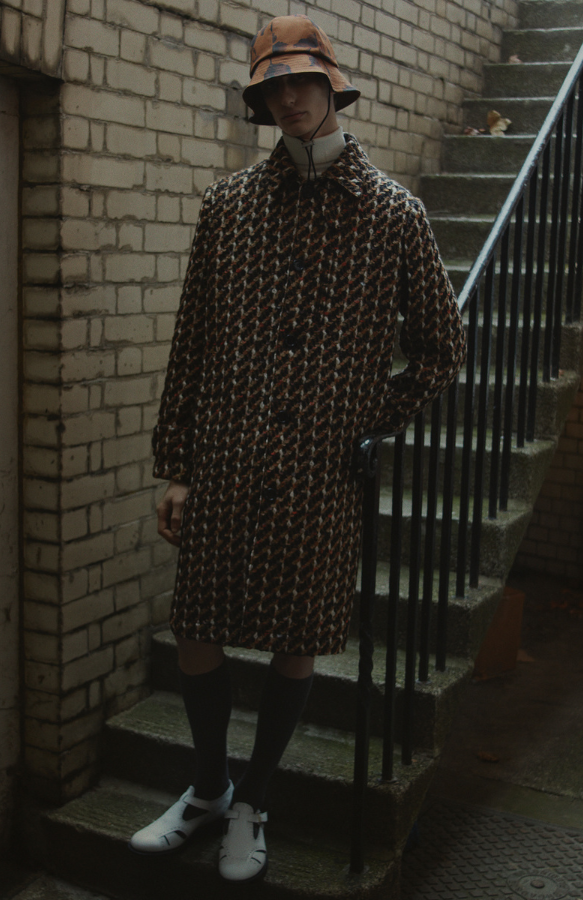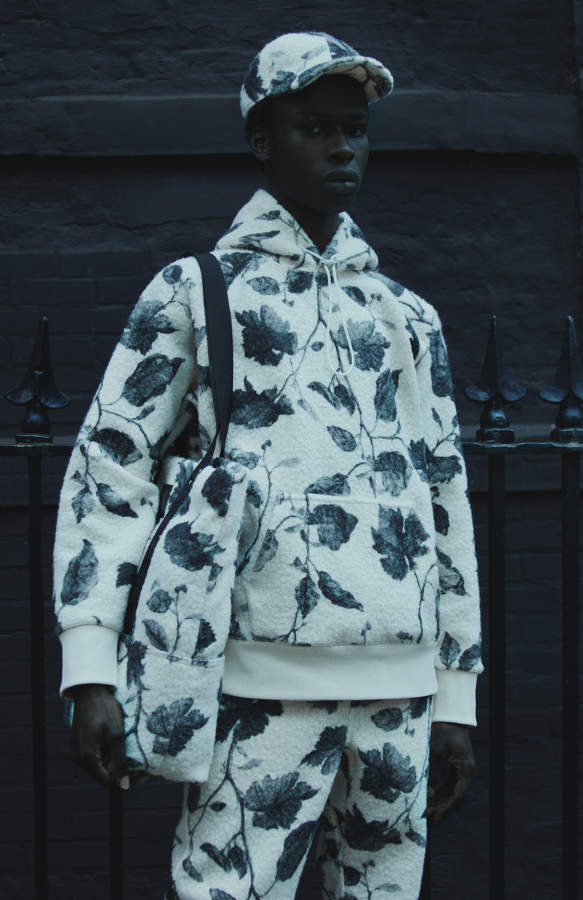 Smart Comfort
The juxtaposition of smart comfort, sharp and louche, brings an air of relaxed confidence to the collection. A mohair cashmere twinset is worn with corduroy trousers and matching cummerbund. A deep navy blue corduroy suit under a vivid orange boiled wool overcoat vibrates with the depth of colour and contrast. A pale lemon, brushed alpaca double-breasted overcoat is offset by rich mustard corduroy trousers for exuberant effect.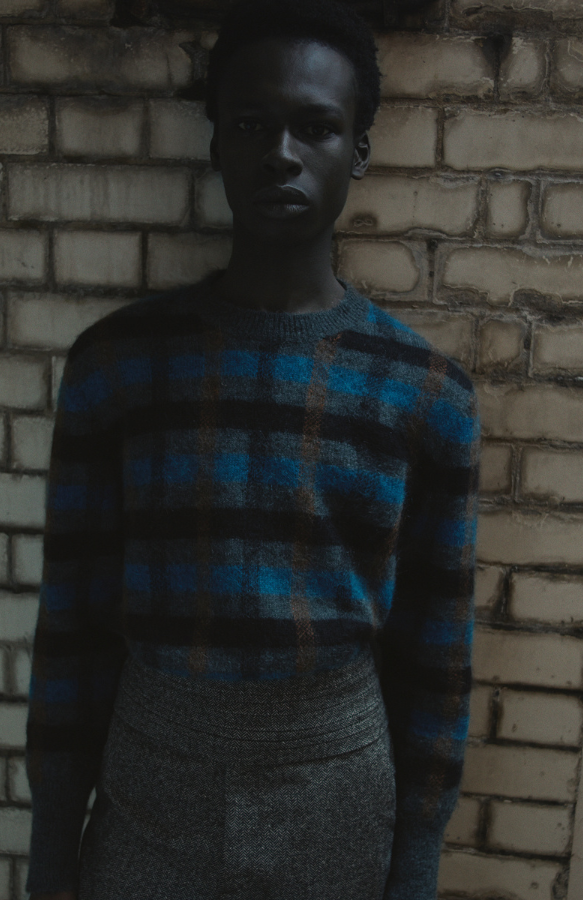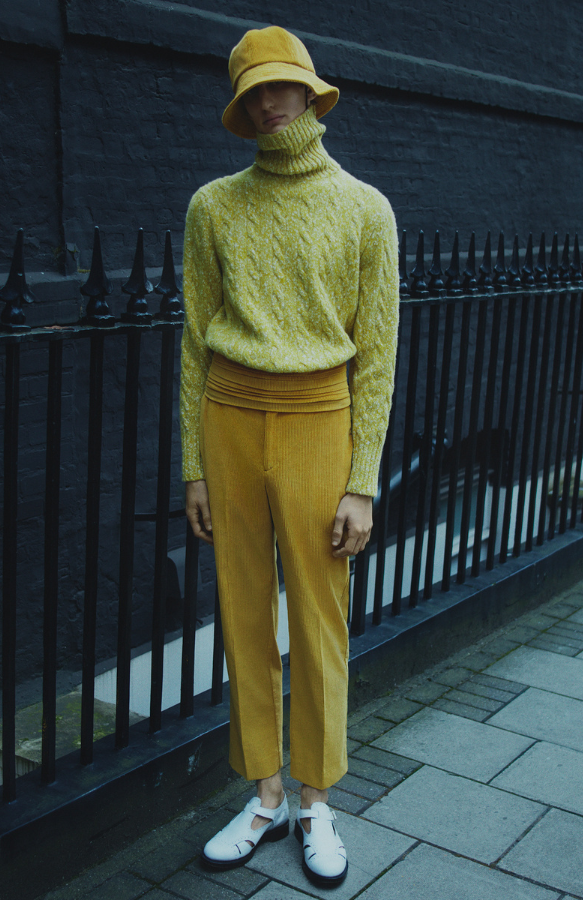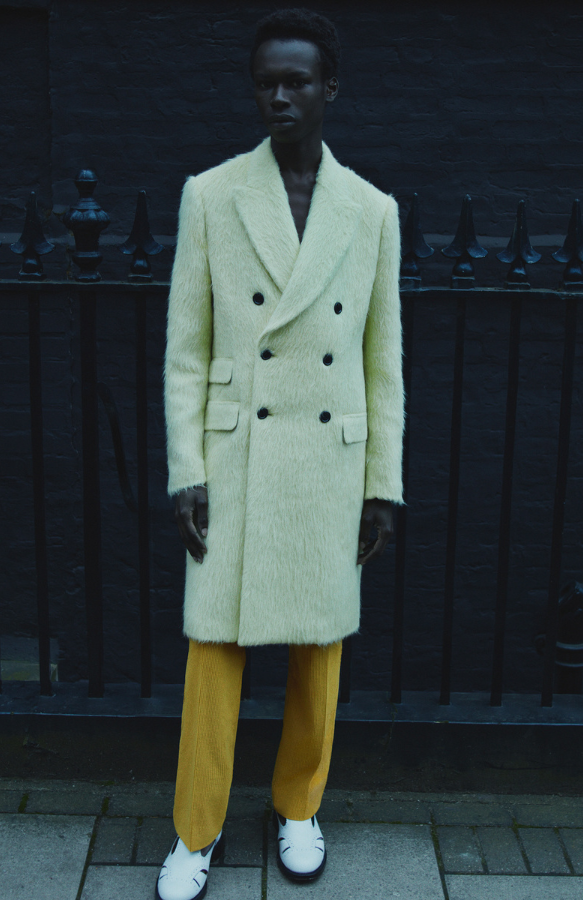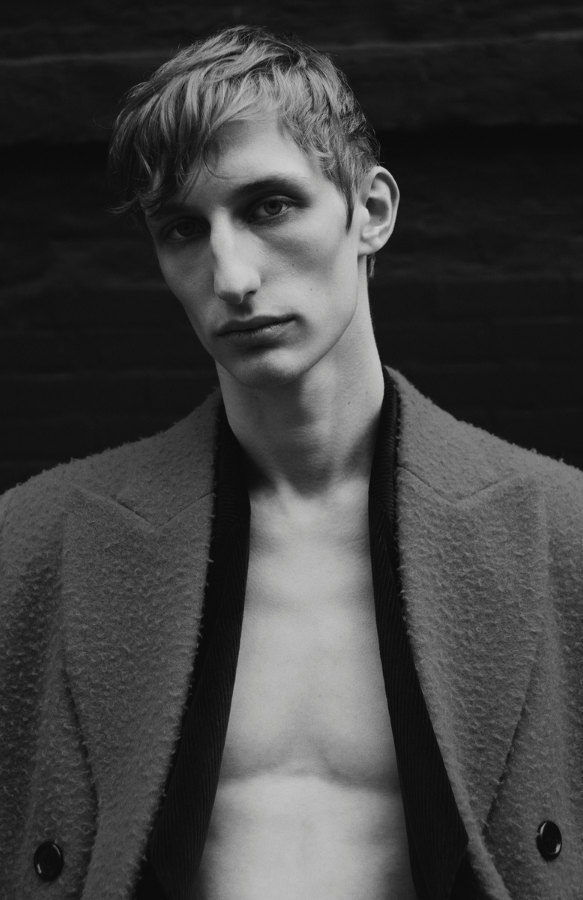 ---
Share This Article